CHAPTER INSTALLATION
INSTALLATION OF PRESIDENT AND OFFICE BEARERS FOR THE YEAR 2007 HELD ON 28th NOVEMBER 2007 AT LRC ABARANA MALIGAI THIRUMANA MANDAPAM,ATTUR.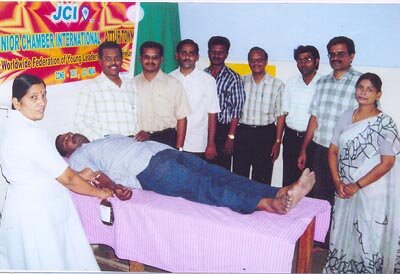 BLOOD DONATION CAMP
MEMBERS OF JCI ATTUR TOWN DONATED BLOOD ON 13th APRIL 2007 AT GOVERMENT HOSPITAL – BLOOD BANK
AT ATTUR.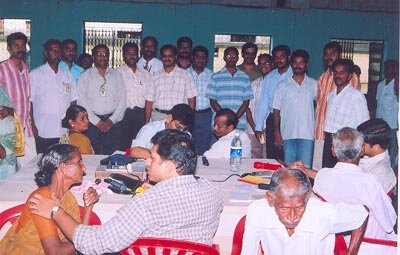 MEGA FREE EYE CAMP
FREE EYE CAMP IN ASSOCIATION WITH KARUR VYSYA BANK-ATTUR AND ARAVIND EYE HOSPITAL-MADURAI HELD ON 28th APRIL 2007 AT ANNA KALAI ARANGAM – ATTUR.
AROUND 500 PATIENTS PARTICIPATED IN FREE EYE CAMP AND 200 PATIENTS HAS BEEN TAKEN FOR SURGERY TO MADURAI.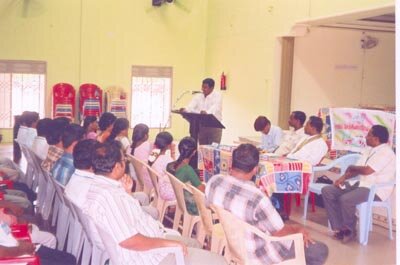 JAYCEE GURUKULAM
JAYCEE GURUKULAM - A TRAINING PROGRAMME TO ENRICH THE SKILLS OF BUSINESSMEN AND PROFFESIONALS WAS HELD FROM 7th APRIL 2007 TO 30th JUNE 2007 COVERING 6 SESSIONS.